Visit our Featured Property
Riversbend Lodge
5 lodging options on Yellowstone River
120 acres, 2 trout ponds
On property trout fishing
20 min. to Yellowstone National Park
Total capacity 24 people
Lodging near Glacier Park
---
Glacier National Park and Nearby Cabins
If you are looking for the place to to stay during your trip to Glacier National Park, you have found some options. RentMontanaCabins.com is filling up with Glacier Country cabins. Before you head to the Park, make sure you ask rental owners about those activities in Glacier National Park that require reservations (bus tours, guided hiking tours, horseback trips, and boat trips are available without reservations). And consider yourself lucky to see a black or grizzly bear. They are a treat to see (from a distance) - remember that the wilderness is their home. When remote hiking make some noise to alert them of your presence.

Glacier-carved peaks are crossed by the famous Going-to-the-Sun Road. Keep your eyes open for diverse wildlife like mountain goats plus views only Glacier-nature can give you.
Experience Glacier National Park at your own pace. Keep in mind that Glacier Guides offer hikes for both overnight and day hikes - over 700 miles of trail define this Crown of the Continent. Photo tip: Swiftcurrent Lake, Two Medicine Lake and Saint Mary Lake are great for sunrise shots.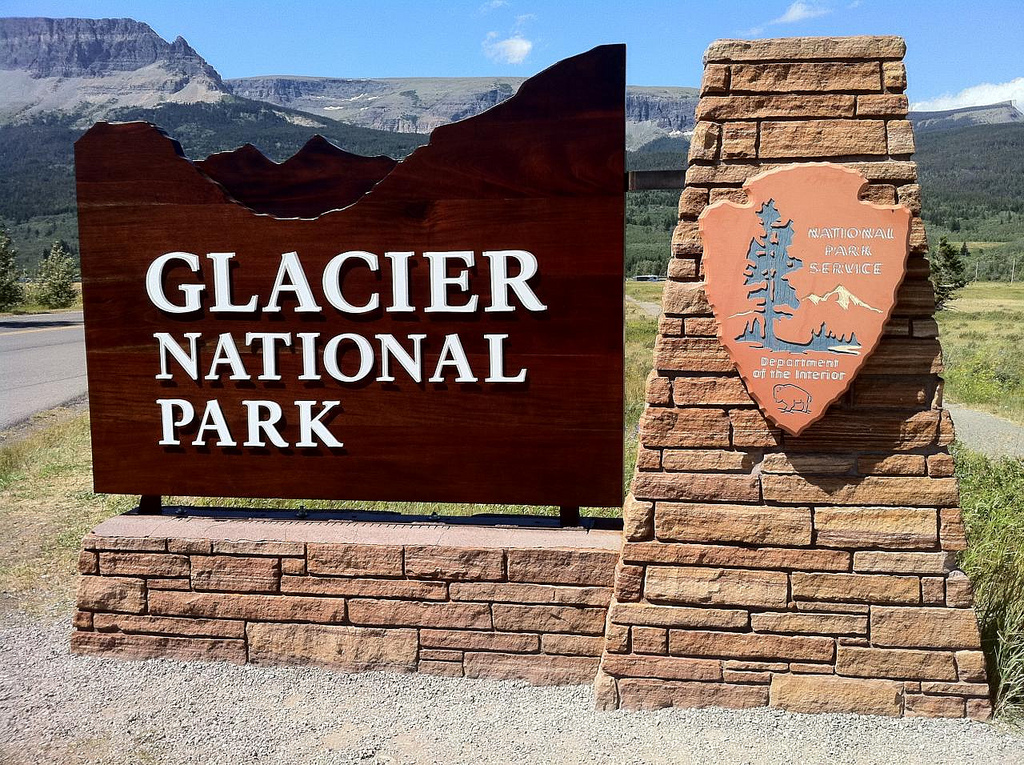 Try wrapping your head around this MT vacation experience: About one million acres of land, 25 "active" glaciers, incredible views, many lakes, Triple Divide Peak (where water can flow to the Pacific, Atlantic and Arctic oceans). It's more vast and quieter there you can imagine. This amazing vacation experience can only be enhanced by renting your own private cabin where you feel wind through the fir trees and smell the pine. Birds you've never seen before: There are nearly 300 species of birds, including golden eagles, that can be found in this region of Montana.
Here is a map of Glacier National Park
HERE ARE THE GLACIER PARK AREA CABINS, COTTAGES AND RANCHES.
Bigfork, MT lodging Flathead Lake near Glacier National Park
Kalispell, MT cabins in Glacier Country
Rentals in Missoula near Glacier Park